RESULTS-DRIVEN MARKETING & DESIGN



817.287.8341

cell
817.303.8100 land
mail@newglyphics.com



HOME







ONLINE PORTFOLIO



PORTFOLIO SAMPLER




CLIENTS

/ INDUSTRIES




CERTIFICATIONS




BRANDING 101





CLIENT ASSESSMENTS
CLIENT LETTERS




AGENCY &

CREATIVE
DEPARTMENT
CONSULTANTCY
Comprehensive expertise in agency and creative department start-up, management, stream-lining and turnaround.




Available for both

Creative, Marketing and Operational roles in your Organization.




Options: Agency~Client

Relationship | Permanent Position | Temp to Perm | Contract | Onsite, Offsite, Remote | Local | US | International






EDUCATION | CERTIFICATIONS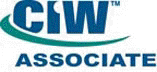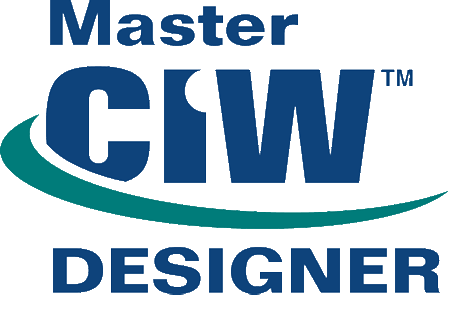 Certified Internet Webmaster — Certified Master CIW Designer • Certified Internet Webmaster — Certified CIW Professional • Certified Internet Webmaster — Certified CIW Associate • University of Texas at Austin– B.B.A., Marketing • University of Texas at Arlington–Search Engine Marketing (SEM) • University of North Texas–60-plus hours in Design Studies • DHS Commercial Art Program Graduate • "Selling To The Executive Suite" Graduate • Sales Athlete Graduate • Dale Carnegie Graduate • Texas A&M University–Certified Master Gardener • Certificates: Dreamweaver, InDesign, QuarkXPress, PhotoShop, Illustrator, Acrobat, CorelDraw, Flash, Fireworks, Word, PowerPoint
ABA Marketing Awards • ADDY Awards • AIGA • AME Awards • American Design Awards • Applied Arts Awards • CLIO Awards • Communicator Awards • DMA Awards • ECHO Awards • Graphic Design USA Awards • I.D. Annual Design Review • Healthcare Advertising Awards • International Broadcast Awards • International Radio Festival of NY Awards • MarCom Creative Awards • Mobius Awards • PIA Graphic Arts Awards • ProAwards • Southern California Broadcasters Association Awards • SIAA Awards • SMPS Marketing Communications Awards • Stevie Awards • Summit Creative Awards • OBIE awards • and others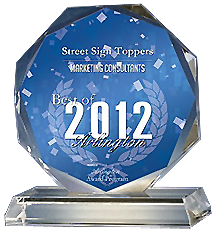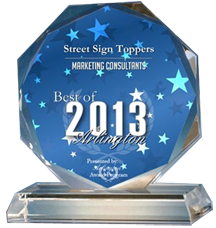 Advertising


Advertising Specialties


Animated GIFs


Annual Reports


Art Direction


Banners


Billboards


Bing Places


Branding


Broadcast Media


Brochures


Business Cards


Catalogs


Commercials


Copywriting


Corporate Identity


Creative Direction


Design


Direct Mail


Direct Marketing


Display


E-commerce


Flyers


Google Places


Icons


Image


Integrated Marketing


Interactive


Internet Graphics


Letterhead


Logos


Mobile


Multimedia


Newsletters


Outdoor Advertising


Packaging


Photo Editing


Photography


Point-of-Purchase


Point-of-Sale


Posters


Promotions


Radio


Sales Materials


Search Engine Marketing


Search Engine Optimization


SEM


SEO


Signs / Signage


Strategic Planning


Street Sign Toppers


Video


Website Design


Website Graphics



____________________



WEB/E-COMMERCE


1 2 3 4 5 6 7 8 9 10


11 12 13 14 15 16 17


18 19 20 21 22 23 24


25 26 27 28



This web site contains information which may be legally confidential and/or privileged. All ideas and designs are the property of NewGlyphics. NewGlyphics and artwork herein are trademarks of NewGlyphics. All other products and companies referred to herein are trademarks or registered trademarks of their respective companies or mark holders. The information is intended solely for client and potential client viewing and access by anyone else is unauthorized. If you are not the intended recipient, any disclosure, copying, distribution, use of the contents, or use of elements included in the contents is prohibited and unlawful. Thank you.

This website designed and constructed by NewGlyphics. To contact the Webmaster.
NewGlyphics serves the U.S and Texas, including Fort Worth, Dallas, Arlington, Mansfield, Hurst, Euless, Bedford, Colleyville, Southlake, Keller, North Richland Hills, Grand Prairie, Irving, Coppell, Pantego, Dalworthington Gardens, Kennedale, Richland Hills, Everman, Weatherford, Burleson, Cleburne, and all cities within Tarrant County, Dallas County, Parker County, Johnson County, and Denton County, Texas
© Copyright NewGlyphics 2019. All Rights Reserved.


*